Rex Australian Shepherds.

Our Beginnings

WTCH Tex-Star Saved By The Belle RDX

"Belle"

March 8,1990 - Sept 25,2009

OFA Good, eyes checked clear

1995 ASCA Nationals Most Promising Started Trial Dog

1st Place Cattle, Sheep and Ducks

1998 ASCA National Stock Finals qualifier- Ducks

alternate - Sheep

1999 ASCA National Stock Finals qualifier - Sheep

alternate - Ducks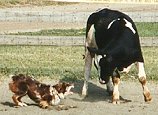 Belle 95 ASCA Nationals

photo by Karen MacDonald

Our First Aussie

and

 Minnesota's First Working Trial Champion

WTCH Bonito Azul Stock Market CDX 

"Bear"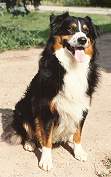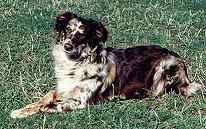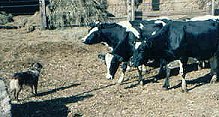 Holding the cows away from the feed bunk.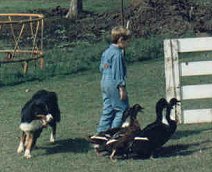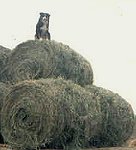 Mat and Bear in Pee Wee Ducks.

Good way to over see everything.

Carey, Leslie and Mathias Rechtzigel

3330 145th Street East

Rosemount, Minnesota 55068

651-437-4372

Litter born May 30,2009